Golf Success
The Blue Devil "B" team traveled to Riverside Golf Club on Saturday to be a part of the first ever "Battle of the Bridges" golf tournament. The format of the tournament had seven West Virginia Little Kanawha Conference gold teams against Ohio Tri-Valley Conference teams for bragging rights. The top 10 scorers from West Virginia regardless of their school and Ohio Teams top 10 scorers were added together and the group with the lowest scores were declared as the winners. Those golfers are named the all-tournament team from their designated state. When West Virginia won the trophy and the bragging rights of the Buckeye neighbors next to us with their five-stroke victory.
St. Marys had the second best score among the seven West Virginia teams with a 352 score compared to other schools. The Blue Devils had two of their four golfers make the all-tournament team.
Brayden Hall received all tournament honors with a round of 77 and Mackenzie Armstrong received all-tournament honors with a round of 88. Ethan Bennett shot 89, and Brady Rinard shot 98 to complete the St. Marys' personal scoring.
Parkersburg Catholic's Blake Lewis was a medalist with a 74 score and rounded out the West Virginia all-tournament team.
Leave a Comment
About the Contributor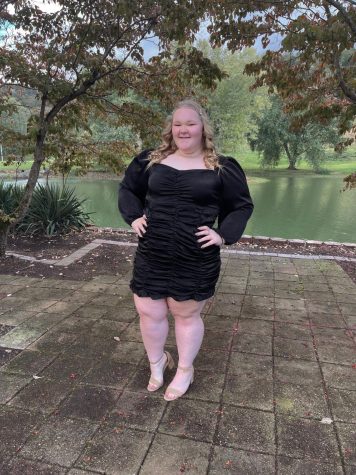 Erin Duelley
My name is Erin. I am a junior at St. Marys High School. This is my second year in the journalism department. I am a cheerleader at SMHS.