College Fair
The college fair is a very important day here at SMHS. It is a day where students go around and talk to different college representatives, taking a look at their opportunities and possibly their future. This day is very important because not only does it give students insight on different colleges but it also gives them a look into their future, specifically where they are going after high school, whether that be college or the workforce.
When thinking of this day and seeing how much joy it puts on students' faces, it is clear that this is important to them. Not only to them, but it gives excitement to the representatives knowing that they may be helping a student get on the right path. With all the different programs at different schools, choosing the right college can be challenging, but with the help of the representatives, teachers and parents this search can be a lot easier.
When looking for a college that fits and fits your needs, can be difficult. Seeing all the different courses can be very challenging especially if that person is still undecided. Don't worry though, that is what the college fair is supposed to help with. The college reps are there to make sure students decide what they want or look for in a college.
The college fair is open to juniors and seniors and this year was held on Sep. 3, 2019. This day was a huge success. Not only did students go around to different stations listening to what the reps had to say, but they had fun with it. It was overall a great experience. This occasion is held every year for new students coming into their junior or senior year. The students here at SMHS want to give a big thank you to all the reps for coming here and spending their time to give students this learning experience
Some of the colleges that attended were, WVU, West Virginia State, Marietta College, West Liberty University, Bethany College, Fairmont State, WVU Potomac State, University of Charlestown, WVU-P, Washington State, Bluefield, Marshall University, Radford, UVU, CFWV, Pierpont, Wesleyan, OVU, Concord University and Alderson Broaddus University.
Leave a Comment
About the Contributor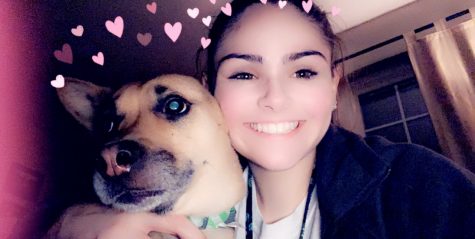 Sydni Hinton, Reporter
My name is Sydni Hinton. This year I am a junior at SMHS. I love all animals. I started working at a grocery store over the summer. During school I like...