Ripley Viking Classic
St. Marys High School's track and field teams began the 2023 season at Ripley in Saturdays Viking Classic. The meet featured mostly class AAA schools and a few AA and Class A teams. The Lady Devils finished the day in 11th place with 13 points.
Virginia Haddox placed third in the 3,200 meter run with a time of 12:43.6. Kamryn Armstrong finished fifth in the 100-meter high hurdles with a time of 19.7 seconds. Brooke Schneider and Natalie Bartrug both placed sixth in their events.
In the boys division the boys finished 5th. Brayden Hashman placed 1st in the 110-meter high hurdles with a time of 15.1 seconds. His biggest competition is teammate Peyton Girard. Peyton had a time of 15.9 seconds coming in second right behind Hashman. The other first place was run by the 4 x 100 relay of Reese Westfall, Logan Eddy, Jke Delancey, and Brayden Hall in 3:53.3.
Leave a Comment
About the Contributor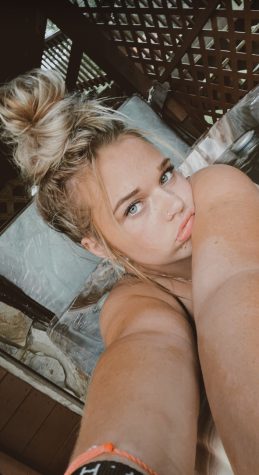 Kinzie Wilson, Reporter
My name is Kinzie Wilson. I am a cheerleader. I hang out with friends and family during my free time. I like to ride four-wheelers, fish and hunt. I am...