St. Marys Boys Win Over Fort Frye Cadets
The Fort Frye team gave St. Marys a good game last Wednesday night. Two days earlier the Boys had their first loss in the season. The boys put full pressure on Fort Frye making their boys look tired. The boys let Fort Frye get a three pointer making the score a tie, but ended up getting back up to the top with 22 turnovers giving them the higher score.
The Boys ended up pulling it off with the score 66-53 giving us another win. At the start of overtime there were five straight points by Ashton Boron. Boron had 9 points in overtime and 10 points in the game. Fort Frye outscored St. Marys near the beginning. The Blue Devils shot nearly twice as many free throws and finished with 26-for-31 from the line. For Fort Frye it was only 11-of-16.
Grant Barnhart led the way for St. Marys improved the win with 15-1. Grant had 21 points with 12 rebounds, seven assists, and four steals. Luke Powell had 19 points, Brandon Lawhon had 12 points, and Ashton also got twin digits for the blue devils. Waylon Moore rounded out the scoring with four points. Clayton Miller and Casey Brooker scored 11 points apiece to put in a good shooting effort for Fort Frye. Cadets fell to 7-12 on the season with a big loss. The Blue Devils led 14-11 at the end of the final quarter but Fort Frye wanted to keep causing problems. Fort Frye rallied in the second quarter to take 28-26 leading at intermission.
Leave a Comment
About the Contributor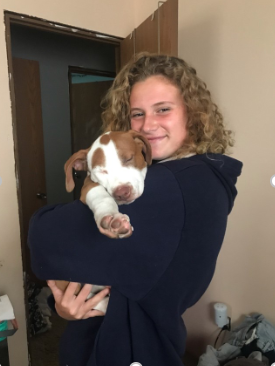 Sage Harper
My name is Sage Harper. I'm a junior at St. Marys High School. I play soccer and run track. I like food, my two best friends and my dogs.