Boys Win a No Match Game Against P. Catholic
St. Marys started off with a great season in an amazing game Saturday night of 96-36 against the traveling Parkersburg Catholic. The Blue Devils were very sharp and clean in the first quarter leading the game 24-4. The Blue devils continued with a solid stride by halftime with a lead of 44-18. Before the Blue Devils outscored Catholic 52-18 in the third quarter.
Senior Grant Barnhart got his final season with the Blue Devils off to a strong start as he led them to victory with 29 points, 13 rebounds, 4 assists and 4 steals. Junior Luke Powell had a big game himself with an amazing 17 points. Senior Waylon Moore was a rebound shy of matching Barnhart's double-double. Moore along with 11 points. Senior Guard Brandon Lawhon had a strong contest with 5 points, 4 assists, and 3 steals. The other scoring effort had Tyler Wilson and Chance Cox with nine points apiece, Ashton Boron with 8 points, Shane Moran with six points and Richie Svencer with 3 points.
St. Marys entered the season as number 5 in Class AA. St. Marys out-rebounded Parkersburg Catholic by a long run and turned the ball over four times. Things got more difficult for St. Marys when they went traveling to Ellenboro to face off the Ritchie County Rebels. The beat St. Marys in last year's championship game on the way to their first state tournament appearance. The final score for the game on Saturday Night with St. Marys and the traveling Parkersburg Catholic was 96-36, St. Marys.
Leave a Comment
About the Contributor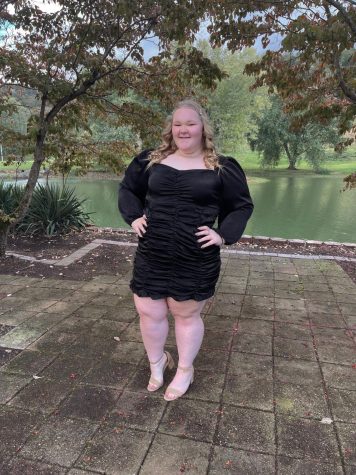 Erin Duelley
My name is Erin. I am a junior at St. Marys High School. This is my second year in the journalism department. I am a cheerleader at SMHS.