SMHS Recognizes All-State & All-Conference Players
St. Marys didn't get a chance to hit the road for states this year to reclaim another title for the football season, but still completed the season strong as a hot team in the Class A category. The Blue Devil Record 6-4 left them two spots away from playoffs. The Blue Devils lost to the reigning champs the Ritchie County Rebels and the Class A runner up the WIlliamstown yellowjackets. The Blue Devil efforts were recognized last week when the Class A All-State and LKC football squads were revealed.
Senior Riley Boley headlined the section while he was on second team all-state choice and first team All-LKC pick. Boley earned his nod for his work on the offensive line. He was top of the left tackles in the state and helped the blue devils average 216 yards per game. Boley worked out in the backfield in short yard situations and carried the ball 10 times and 30 yards and 3 touchdowns. In defense, the 6-foot-3 262 pounder was at defensive tackle. He finished his senior season with 57 tackles and 2.5 quarterback sacks.
Senior Wyatt Normon and Junior Josh Roush rounded out St. Marys all state picks in honorable mention. They were on the first-team All-LKC selections. Normon helped both offensive and defensive lines and with athleticism allowed him to play multiple positions also including tight end where he was able to catch three passes early in the season. He was impactful at the end on defense with 54 tackles and best four quarterback sacks of the team. Roush, a transfer from Ripley, had an exceptional first season with the Blue Devils. He finished as Class A's leading rusher in the regular season adding up 1,692 yards and 223 carries. He then scored 16 touchdowns, and was active on defense with 89 tackles from the linebacker post.
Senior Ethan Weikart was a first team all-conference selection. He started the season working on positions in offense, he then finished the year holding down other positions on both the offensive and defensive lines. He completed the year with 57 tackles.
Juniors Cody Houser and Peyton Girard rounding out as St. Marys honorees as they both had earned the All-LCK honors. Houser made a mark as a contributor from both the offensive and defensive lines. Girard was a strong contributor in his linebacker spot, finishing with 63 tackles and two interceptions and nine passes defended.
Leave a Comment
About the Contributor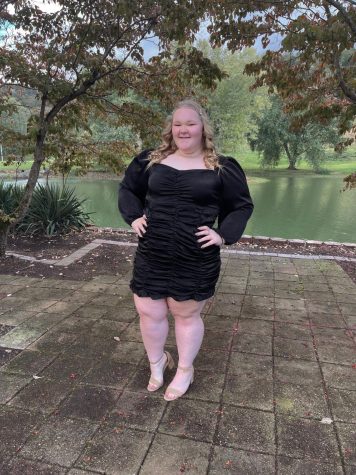 Erin Duelley
My name is Erin. I am a junior at St. Marys High School. This is my second year in the journalism department. I am a cheerleader at SMHS.