Blue Devils Beat Wahama
It was bombs away for St.Mary's Thursday night in Mason County. The fifth ranked Blue Devils lit it up from three point range as they made short work of Wahama, winning the "LKC" boys basketball match up by 32 points, with the final score being 69-37. St. Marys successfully lined up 14 three pointers on the night as it improved to 4-2 overall and 4-1 in the "LKC West Division." All State performer Grant Barnhart returned after missing two games because of an ankle injury. The junior entered the game at the start of the second quarter and wasted no time to find the range from the perimeter. Barnhart nailed five long-range bombs and scored 17 points to share the game high scoring honors with teammate Ben Long, who made three long range threes. Luke Webb also connected three times from behind the arc and tallied 15 points.
St. Marys raced out to an early 8-2 advantage before Wahama closed to within one point, at 10-9 at the end of the first quarter. The Blue Devils put the game out of reach by outsourcing the White Falcons 48-19 in the middle two quarters. They led 39-18 at halftime. Long had a game high three assists for St. Marys. Webb added six rebounds to go along with four steals. St. Marys shot 44 percent romm the floor with most of their shot attempts coming from the perimeter. Later on in the week on Thursday, the Blue Devils faced Ravenswood, and had a hard felt battle toward the beginning of the first quarter. The Blue Devils then pulled away by the second quarter and led the entire game. With the Blue Devils overall record now being 5-2 as they are here to face off the Wirt County Tiger next Thursday at their home court.
Leave a Comment
About the Contributor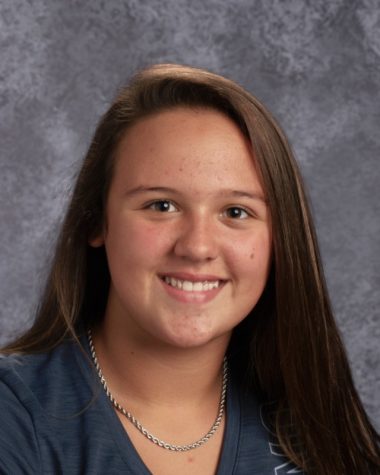 Olivia DeWeese, Reporter
Hi, my name is Olivia DeWeese, and I am a senior at SMHS. I have been in the newspaper class for two years now, and I love it. I am also a member of the...