Boys Take 12th Straight Win
The boys basketball team played Madonna on Tuesday, March 3. St. Marys beat Madonna because of a 75 percent (24 out of 32) free throw effort. Madonna only scored (4 out of 8) of its points from the free throw line. The score of the game was St. Marys- 77 and Madonna- 68. The winner of this game advanced to play Ritchie County in the Region 1 Class A section semifinals. Then, the winner of that game, which were the Blue Devils, advanced to Fridays sectional finals against Magnolia at Magnolia.
William Steele, Peyton Auxier, and Grant Barnhart took most of the plays during the game with a combination of 66 points. William Steele scored 20, Grant Barnhart scored 29 points and Peyton Auxier scored 18 points. The other scorers of the game were Richard Dornan, Ben Long and Jon Morrison. Richard Dornan had four points, Ben Long had three points and Jon Morrison also had three points to complete the scoring of the game.
Madonna kept their team in the game not by free throws but by how they played on the court. Brennan Secrist scored six points, Evan Quering scored two points, Santino Arlina with three points, Evan Boniti with 14 points, Peyton Moore with six points, Lennon Dietrick with three points, Michael Durdine with six points, Matt Amiasmeyer with six points, Lucky Pulice with 15 points and Evan Bone with seven points to keep a close run in the game.
Leave a Comment
About the Contributor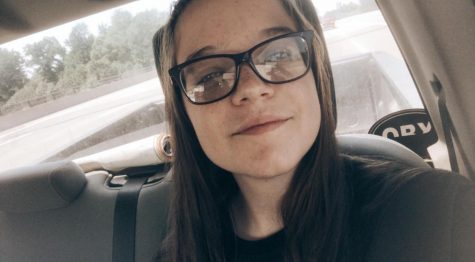 Elizabeth Rea, Reporter
Hello, my name is Elizabeth Rea. I am 17 years old, soon to be 18. I am a senior at St. Marys high school. I volunteer at the dog shelter during my free...