Wrestling
Wiley Houser and Cyle West placed 13th place for the St. Marys Blue Devil wrestling team in the Cameron Dragon Invitational on Saturday. Wiley Houser had 2 pins and he won 6-5 to Doddridge County's Reese Burnside. He ended the day with a loss, it was 4-1 to Oak Glen's Jonathan Creese. Wiley's season mark stands at 14-2. Cycle West got 4th place in the 170- pound weight class. He had lost his first match of the tournament but came back to reach the consolation finals. He stands at 11-5 for his season mark. In other news, the other Blue Devil wrestlers lost their opening round match.
This led to them spending the rest of the day having to participate in the lower bracket. This does contribute to the team scoring. Of this group of people Hayden Davis won 3 matches in the 160- pound division, Peyton Girard won 2 matches in the 138-pound, Nate Decker won 2 matches in the 152- pound, Hunter White won 1 match in the 138- pound, Dylan Templeton won 2 matches in the 220- pound, and Simon Bills won 1 match in the 182-pound division. Oak Glen won the tournament title with 212 points and Fairmont Senior was the runner up with 202 points.
Leave a Comment
About the Contributor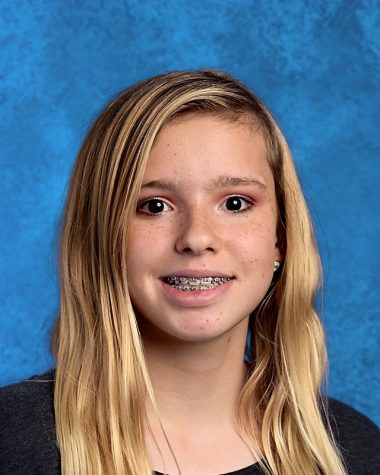 Kyra Parker, Reporter
Hello, my name is Kyra Parker. I have two sisters and a brother. Unfortunately, they're both annoying. I am 16 years old and I am a junior in high school....