The Lady Devils vs. Tyler Consolidated
The Lady Devils head coach, Howard Meeks, sets his team's cruise control on fast Friday evening and the Lady Knights were left gazing at the backs of St. Marys' white home jerseys in a 66-35 route. With the win, the ninth-ranked (Class A) Lady Devils improved to 5-1 on the season, and 4-1 in the Little Kanawha Conference West Division.
Tyler jumped to a 4-2 lead in the first 1:30 after the opening tip on consecutive buckets by Lauren Templeton, sandwiched around a Caroline Lancaster hoop. With the game tied at six-all midway through the period, junior sharpshooter Olivia DeWeese was inserted in the game and in a 33 second span drained two from the three point range and the route was on.
Josey Moore added two more buckets, the second as time ran out in the quarter to give the home team a 16-8 lead heading into the second Stanza.
It was all St. Marys' in the second quarter as Moore picked right back up scoring the first two hoops and then junior Lara Fetty scored three straight buckets which ignited a 22-4 St. Marys' run that lasted until there were just over six minutes left in the third quarter.
The Lady Devils' lead grew to 51-17 after three periods and Coach Meeks used his bench to get much needed varsity experience in the final eight minutes. Tyler was finally able to put together a double digit quarter, scoring 18 points in the fourth stanza, one more point than the first three periods combined.
With the defeat, St. Marys' will take a few days off to prepare for a critical LKC West encounter with Ritchie County. That contest is set for 7:30 p.m. Saturday at Ellenboro.
Leave a Comment
About the Contributor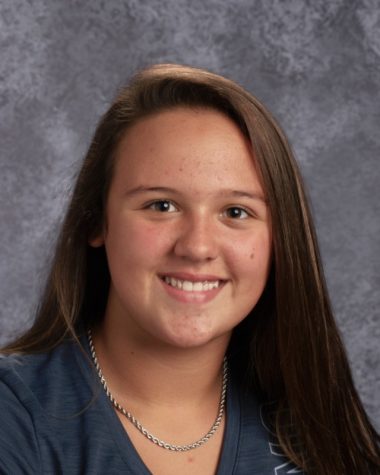 Olivia DeWeese, Reporter
Hi, my name is Olivia DeWeese, and I am a senior at SMHS. I have been in the newspaper class for two years now, and I love it. I am also a member of the...