Cheerleaders Compete At Regionals and Prepare For LKC's
On Saturday, Nov. 9, the St. Marys High School Competition Cheer team traveled to East Fairmont High School to compete in the WVSSAC Class A Region 1 Cheer Competition.
The team arrived at SMHS at 7 a.m. to begin getting ready for the competition. Jenna Nichols completed hair and makeup for the girls. At 10 a.m. the team departed SMHS and began their travels to Fairmont.
The competition team began their warm up at approximately 12:40 p.m. The team had to go through safety checks and had stations to warm up their stunts and tumbling, as well as a warm up time on the floor.
The Class A Competition began at 2 p.m. with Wheeling Central competing first. St. Marys was third on the line up. The team hit all of their stunts in the routine and perfected their tumbling. Coach Amanda Rubenstein was very proud of the turn out for the technical cheer and open routine. The Devils placed 8th overall.
On Thursday, Nov. 21 the cheerleaders will travel to Doddridge County to compete in the LCK Cheer Competition beginning at 6 p.m. Currently, the team is making a few changes to their routine and is continuing to practice hard. The cheerleaders are excited for the upcoming competition and the chance to showcase their new uniforms.
Cheerleaders who are competing include: Shelby Anderson, Anondae Hesson, Kierstyn Brookover, Tacia Rodriguez, Jean Michel, Madison Dennis, Allison Amos and Dylan Covey.
Leave a Comment
About the Contributor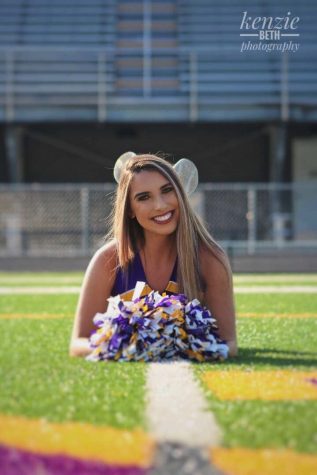 Shelby Anderson, Sports Editor
Hi! My name is Shelby Anderson and I am a 17-year-old senior at St. Marys High School. I am the captain of the cheer team and also compete on the competition...