Featured Art Student: Jaden Schofield
The SMHS art program has been growing with talent over the years. Many students thrive in art classes, but this week we chose to recognize Jaden Schofield. Jaden Schofield has taken three art classes. Jaden has entered her work in many art shows, and other art competitions.
When asked if shell continue art after high school for a future career, she responded I just prefer it as a hobby, and I don't want it as an obligation. So, I will do it in my free time.
Jaden has made so many pieces throughout her art career, but she states my favorite piece is my drawing of Elvis, because I like to draw realistically and hes the first person Ive drawn.
I asked Jaden a few more questions about her art. I asked her what type of art is her favorite? Jaden replied drawing, with regular pencils and colored pencils.
Next, I asked what does she think makes Mrs. Helgren a great art teacher. She replied Mrs. Helgren is unique and creative.
When asked which of the three art classes were her favorite, Jaden responded with Art 2, because we did a lot of realistic pieces.
Leave a Comment
About the Contributor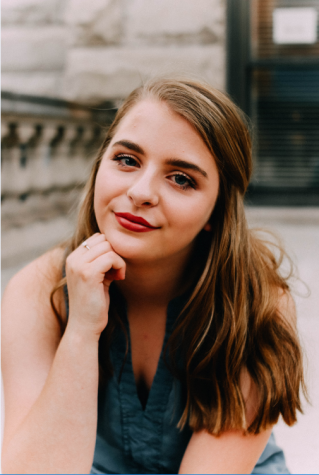 Jaden Hatcher, Opinion Editor
Hi, my name is Jaden Hatcher! I am 17 years-old, and I am a senior at St. Marys High School. I have seven dogs, one cat, and a lot of chickens! After high...