Foreign Exchange Students
SMHS has been fortunate enough to have at least two foreign exchange students each year for the last several years. This year two students have once again joined the 2019-20 roster.
Max Kreiseler has joined the class of 2020. He is from Kotham Germany. He practices judo and and loves photography. He took a 12 hour flight here because he wanted to truly get to know the people here instead of only visiting for a few days. After he leaves the United States, he plans to go back to school in Germany for further education.
Our second foreign exchange student is a sophomore. Alvaro Valverde Garcia (Soso) is visiting from spain. He enjoys spending time with his friends and playing sports. He chose to come here for the reason of learning English, studying and having fun. He broke up his flying with a three-day stay in New York\; which may have something to do with his favorite food: pizza. After he leaves the United States, he plans to continue his schooling, but is undecided on which career he will pursue.
Leave a Comment
About the Contributor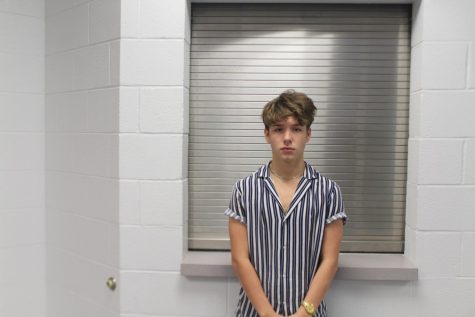 Ethan Parsons, Reporter
My name is Ethan Parsons. I've been living in the Mid-Ohio valley my whole life. Despite that detail I'm generally a pretty happy person, or try to...