Band Begins New Season
It is the time of the year when band members work for hours preparing for football games and band competitions. Mr. Norton, the band director is busy making sure his band sounds the best they can for the season. The band practices everyday after school from either 4-6 or from 6-8. Band practices consist of marching on the football field, learning new songs, lots of laughs from all the members, and many other things. St. Marys high school used to have a band consisting of hundreds of people. Now, the band only has 22 members. The band has a new feature twirler for the first time in eight years. Fun fact: Mrs. Campano was the previous feature twirler.
Every band member is special, but there are a few who stick out and take charge in their own way. In the band, there are people called section leaders. These people are usually seniors, but on rare occasions it is an underclassman. In the SMHS band there are four section leaders that are seniors. These people are Taylorjo Smith- field commander, Ashley Simonton- clarinets, and Jaden Schofield- trumpets. Field commander is the highest honor that you can have in band. As you can see, band comes with many responsibilities.
There are many things to be excited for during the band season. According to Ashley Simonton football games are her favorite things about band season. Jaden Schofield said that she was excited for the rides on the band bus to competitions and games. An important thing about band is to set goals for yourself for during the year. Ashley Simonton says that she wants to win awards in competitions. Jaden Schofield says that she wants to get everyone to step on their left foot.
To have a successful band season you should be able to meet new people, step out of your comfort zone, and want to experience new things. According to Jaden Schofield she plans to approach the new season with confidence and enthusiasm. Which to most band members is how you should go into it. Band is a new experience for everyone and can be a lot of fun.
The band members include: Natalea Mumaw, Taylorjo Smith, Abigail Campbell, Jaden Schofield, Matty Lamp, Allie Little, Charli Gorrell, Carolyn Shingleton, Chloe Echart, Brayden Whited, Natalie Malone, Bethany Hupp, Ashley Simonton, Dillion Johnson, Ian Niemczyk, Haley Farson, Brandon Bivins, Jason Domacasse, Johnathan Goodfellow, James Heflin, Nate Decker, and Kyle Jones. The director of the band is Patrick Norton.
Leave a Comment
About the Contributor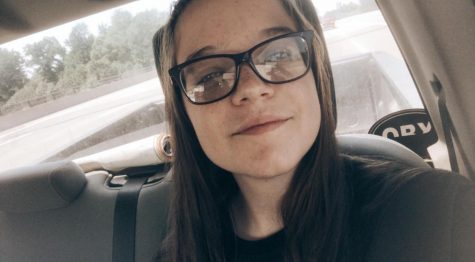 Elizabeth Rea, Reporter
Hello, my name is Elizabeth Rea. I am 17 years old, soon to be 18. I am a senior at St. Marys high school. I volunteer at the dog shelter during my free...