Meet the Team
On Aug. 23, Saint Marys High School held Meet the Team at Bill Hanlin Stadium. All fall sports were present and announced. Heres a look at the 2019 rosters.
Cheerleading: Shelby Anderson, Madison Wolfe, Bailey Hamilton, Anondae Hesson, Caroline Powell, Tacia Rodriguez, Kierstyn Brookover, Madison Dennis, Jean Michel, Dylan Covey, Allison Amos, Erin Duelley
Boys Cross Country: Peyton Oliver, Keith Cummings, Carson Miller, Jonathon Morrison, William Stanton, Jacob Elder, Jeremy Rhodes, Landon Kimball, Waylon Moore
.
Girls Cross Country: Mary Taylor, Summer Burkhammer, Jessia Higgins, Alexis Hashman, Lara Fetty, Emilie Asher, Bralynn Davis, Josey Moore, Erica Davis, Erika Becker, Zoe Davis, Caliegh Campell, Kamryn Armstrong, Katelyn Clark
Volleyball: Gwen Fluhary, Rylee Schmidt, Teddi Northrop, Paden Hatcher, Olivia DeWeese, Emily Hadley, Alexus Farson, Reagan Williams, Josie Bills, Madison Scott, Hannah Dearth, Marissa Brookover, Elyssa West, Katie Lemon, Millie Kehrer, Cara Masters, Mackenzie Smith, Mariah Evans, Jessica Perry, Lillian Snyder, Lillian Hamilton, Haley Farson
Soccer: Jaden Hatcher, Brenden Fox, Simon Wren, Austin Weikart, Aidan Cosper, Brooke Schnider, Sage Harper, Eddie Barker Hunter Michell, Brett Mitchell, Ian Koo, Desiree Taylor, Brittney Strum, Riley Bartrug
Golf: Brandon Lawhon, Ethan Bennett, Ethan Davis, Luke Webb, Brayden Hall, Grant Barnhart, Kyle Jones
Football: Lucas Lipscomb, Aaron Henderson, William Steele, Brady Illar, Dylan Patterson, Ben Long, Darrien Bortey, Brayden Wilson, Jason Clayton, Max Kreiseler, Hunter White, Cyle Wilson, Luke Powell, Wiley Houser, Jeb Bunner, Brennan Boron, Peyton Girard, Richard Dornon, Alvaro Garcia, Evan Doehring, Chance Cox, Caleb Tylor, Dillion Thompson, Owan Velazquez, Isaac Anderson, Sharky Lewis, Ethan Weikart, Nate Decker, Noah Wince, Aden McCoy, Cody Houser, Riley Boley, Harley Stewert, Marshall Norman, Nathan Locke, Wyatt Norman, Aaron Stull, Alec Coombs, Logan White, Logan Rice.
Marching Band: Natalea Mumaw, Taylorjo Smith, Abigail Campbell, Jaden Schofield, Matty Lamp, Allie Little, Charlie Gorrell, Carolyn Shingleton, Chloe Echart, Brayden Whited, Natalie Malone, Bethany Hupp, Ashley Simonton, Dillion Johnson, Ian Niemczyk, Haley Farson, Brandon Bivins, Jason Domacasse, Johnathan Goodfellow, James Heflin, Nate Decker, Kyle Jones
Leave a Comment
About the Contributor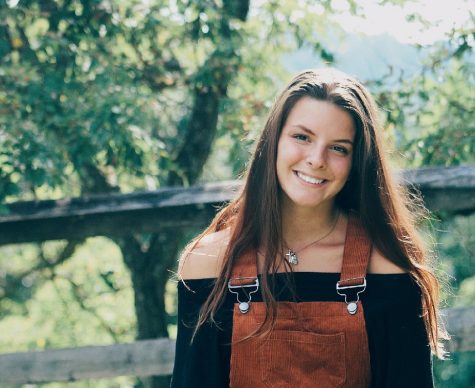 Kenzie Heflin, News Editor
Hi, my name is Mackenzie Heflin. I am 17 years old. I want to major in k-12 education and then get my business degree to start a photography business....