Where the Crawdads Sing
"Where The Crawdads Sing" is a movie about a girl who lives isolated by herself after her family all left her. It is based on the bestselling novel of the same name. She lives in a swamp where there are no houses, and she barely ever goes out. She's known as a freak and everyone is always against her. Her life changes one day when a man is murdered in her area and she was the one everyone blamed for his death.
I watched this movie at home with my family a couple months ago. It is definitely a drama and romance movie. I cared mainly about Kya Clark, the main character, the swamp girl. I cared about her the most because she was treated so poorly.
There is only one movie on this. The acting was also very good in the movie. Everything was very believable again because the acting was so good. There weren't many special effects. I learned in this movie how mean and judgemental people can be. This movie is definitely one of a kind and no movies in my opinion are similar. I recommend this movie for a date night. Overall I give this movie an 8.5 out of 10.
Leave a Comment
About the Contributor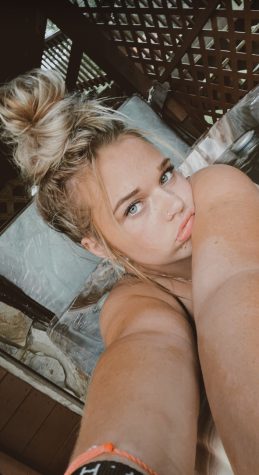 Kinzie Wilson, Reporter
My name is Kinzie Wilson. I am a cheerleader. I hang out with friends and family during my free time. I like to ride four-wheelers, fish and hunt. I am...