SIX: The Musical
"SIX" is the story of the six wives of KIng Henry VIII. The main characters are Catherine of Aragon, Anna Boleyn, Jane Seymour, Anne of Cleves, Katherine Howard and Catherine Parr. We all can say he had a thing for the name Catherine. As they take the microphone they tell the story of their life, marriage and how it ended.
I personally love "SIX," from the costumes, to the song and of course the characters. Throughout the show you learn how they met King Henry VIII and how they "betrayed" him. His punishment to them was either a divorce or beheading, the only ones that didn't go through that was Seymore due to her dying in childbirth and Parr who was there when he died.
My favorite character would have to be either Boleyn or Howard. I love both of their parts in the opening song, "Ex-Wives", and their solo songs, "Don't lose UR Head", by Boleyn and "All You Wanna Do", by Howard. All of the actresses do a really good job throughout the musical.
I would recommend this to anyone 10 and older due to strong language and topics. It is also funny if you know the history of the six wives of Henry VIII. I'd also give it a 10 out of 10 rating.
Leave a Comment
About the Contributor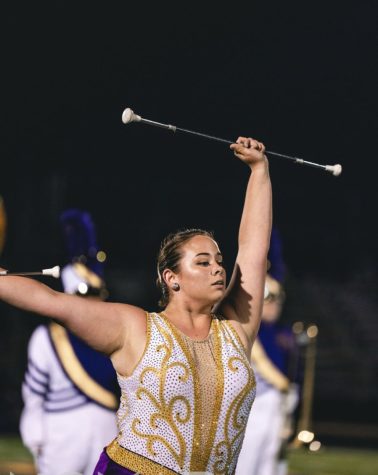 Natalea Mumaw, Reporter
My name Natalea Mumaw. I'm a senior at SMHS. I am the feature twirler for the marching band. I have a three-year-old yorkie named Chip. My favorite class...