The Blind Side
Michael Ore came from a bad family and is living homeless. The Tuohy family saw him walking on the side of the road and asked if he needed a ride. Michael does like getting help from other people so he tried to refuse eventually they convinced him and Michael got in the car. They offered him to stay the night so he accepted the offer. He soon became part of the family and was loved like another son. They enrolled him into the good school that Collins goes to. He started football out rough but eventually ended up being very good and went on to play college ball.
I watched this at my grandparents house with my brother when I was very young. The genre would probably be drama. The plot is not confusing and it's pretty straight forward. I did care about the characters because it's very touching seeing michaels story.
This is a stand-alone movie, but I think a sequel would be interesting. The acting is very good and they all seem very experienced. The events were believable because it is based on a true story. Whenever Michael wrecked with his brother and saved him it was very touching. It was all accurate mostly because it is based on a true story.
There is no graphic content other than maybe a few slurs. That no matter where you come from in life, anything is possible. I would recommend this movie to football players. I would rate this movie a 10 out of 10.
Leave a Comment
About the Contributor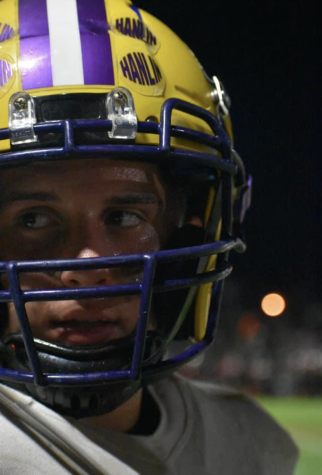 Noah Wince, Reporter
My name is Noah Wince. I am a senior at St Marys High School. I play three sports: football, wrestling and baseball. I also like to hangout with my friends,...