Both SMHS Cross Country Teams Open With Fourth-Place Finishes
The Autumn Classic cross country meet was on Aug. 20 at St. Marys High School. The Autumn Classic has become a season opener in the state, and this year 27 varsity teams had come to start their 2022 season!
The girls varsity race started in the morning. The Lady Devils ended with a 6th place finish with 187 points behind Tucker County. Virginia Haddox finished 10th overall with a time of 20:54 and ended up earning All-Race Honors. The other scoring Lady Devils were Jaela Davis 37th with a time of 22:39, Natalie Bartrug 42nd with a time of 22:54, Kamryn Armstrong 53rd with a time of 23:39, and Addie Davis 62nd with a time of 24:26.
In the boys race there were five pre-season state ranked teams on the course. The Devils were led by Freshman Max Dauch who finished in the top 20 with an 18th overall with a time of 18:30. The other Blue Devil scoring were Adam Bennett 32nd with a time of 19:22, Reese Westfall 33rd with a time of 19:26, Christian Houser 55th with a time of 20:26, and Micah Evans 67th with a time of 21:04.
Leave a Comment
About the Contributor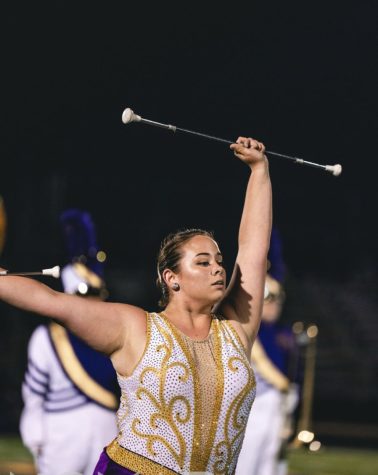 Natalea Mumaw, Reporter
My name Natalea Mumaw. I'm a senior at SMHS. I am the feature twirler for the marching band. I have a three-year-old yorkie named Chip. My favorite class...