Claymont Invite
The St. Marys High School cross country team had a 90-minute trip up to Uhrichsville, OH, Aug. 27. They were running in the Claymont Early Bird Invitational. Junior Virginia Haddox claimed the individual championship honors in the girls high school race. Virginia outran Josie Lesnanky from Edison by just over half a minute, with her time being 20:54.9. Also running a strong race was Jaela Davis. Jaela just barely missed top 10 placing 11th out 83 runners. Jaela's time was 22:40. The rest of the SMHS girls running were, Natalie Bartrug, Addie Davis, Kamryn Armstrong, Layne Kincaid, Addison Parks, Caleigh Campbell and Zoe Davis.
The boys also traveling here did a very good job. Although the boys did not have a big enough team to place as a team, they still had a very good race. The top runner for SMHS boys was freshman Max Dauch, Max placed top 10 finishing in 9th place, Max's time was 18:54. The rest of the SMHS boys team includes, Reece Westfall, Adam Bennett and Micah Evans. These boys also did an outstanding job.
Leave a Comment
About the Contributor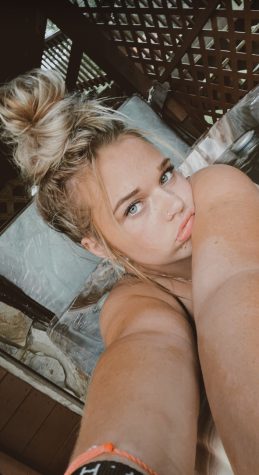 Kinzie Wilson, Reporter
My name is Kinzie Wilson. I am a cheerleader. I hang out with friends and family during my free time. I like to ride four-wheelers, fish and hunt. I am...