St Marys Takes A Hard Fought Loss In Season Opener To Roane County
The Blue Devils started off with a slow start in the first half in a 24-0 deficit. They tried to bounce back at halftime but fell short 30-20. Roane county is looking to make a playoff run this year, last year they fell short in the semifinals in class AA. The Blue devils have 9 out of 11 starters returning with a strong offensive line and a deep depth chart at the skilled positions, hopefully looking to make a playoff run this year to make up for missing the playoffs barely last year.
The Raiders took the opening kickoff 66 yards, and the blue devils got the ball already trailing 8-0. Sophomore Shay Harper had the big play of the drive taking it in the endzone for 6. St Marys next drive ended after a sack and two penalties followed by an Interception by Matt Shaffer. Raiders got the ball back after another St Marys turnover, Eight plays later Begler cracked the goalline from four yards to extend the score 24-0 with 9:12 left till halftime.
Opening possession of the 2nd half Joey Ramsey cuts loose with 2 carries for 48 yards following a 5 yard scoring toss to chance cox. Roane County then answered with a 75 yard drive. Despite the score st marys still was tramping down the field as Joey Ramsey got a 75 yard touchdown.
Things started looking bright for St Marys as Josiah Demoss recovered a fumble. Blue devils then moved into Roane County territory but the drive was stalled at the 27 yard line and failed as Luke powells pass sailed over ramseys reach. Roane then picked up a pair of first downs to seal the deal for the Raiders season opener at their new field. This will be the last time Roane county and St. Marys will likely see each other for the foreseeable future. The Raiders edged the Blue Devils rushing yards 367-273. With Begler and Ramsey as the leading rushers.
Leave a Comment
About the Contributor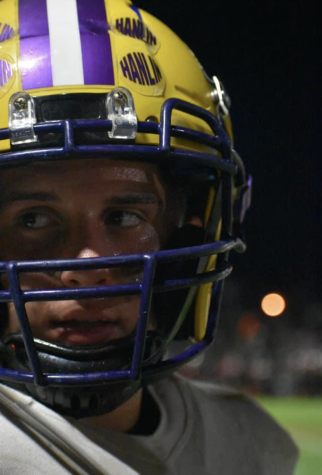 Noah Wince, Reporter
My name is Noah Wince. I am a senior at St Marys High School. I play three sports: football, wrestling and baseball. I also like to hangout with my friends,...