Lady Devils Beat Ritchie for the Sectional Title
St. Marys stole the Class A Region 1 Section 2 softball championship against Ritchie County. The Lady Devils fought hard to win their first sectional championship in a few years. St. Marys had it in the bag in the sixth inning with 3 runs at the bottom.
Cara Masters doubled to left field and Ava Giovinazzo with a home run tying the score. Ella Bullman hit with a bunt right before Bre Price had gotten hit by a pitch to load the bases. Cali Masters had a walk to plate which was the game-winning run. St. Marys scored a run after Bullman scored right as Zoey Winland had a fielder's choice.
Junior Ella Smith had to take care of pitching by giving a one-out single to Marissa Jeffrey in the beginning of the Seventh inning to keep the Rebels off the scoreboard. Smith allowed 4 runs on 6 hits and struck out 4 and walked one. St. Marys tagged Ritchies Lillie Law for 10 hits, Winland, Smith and Giovinazzo had 2 hits apiece. Winland had tripled and knocked 2 runs and Ava G had a double. Cara and Cali Masters, Bullman and Layne KIncaid had the remaining hits. Ritchie County had topped the beginning of the second inning because of Jeffrey's two run double that helped the Lady Rebels.
St. Marys had gotten 2 runs back in the third inning. Winland had a triple that plated Bullman with the Lady Devils first run. Winland came around to score as Smith hit to cut the score to 3-2. St. Marys tied the score in the fourth while Ritchie had pushed a run across the plate in the sixth to have an advantage of 4-3.
Ritchie County has been sectional and regional winners over the years finishing the season with a 8-18 with four losses by the Lady Devils. Lady Devils take the title with first time Head Coach Lady Riggs and assistants Chris Masters and Casey Colvin.
Leave a Comment
About the Contributor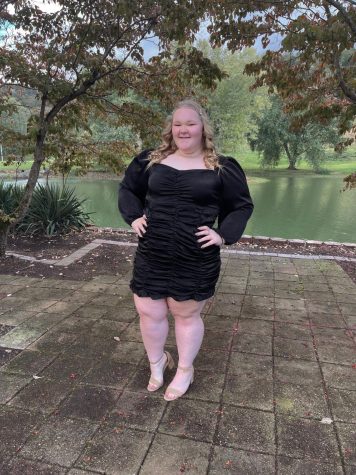 Erin Duelley
My name is Erin. I am a junior at St. Marys High School. This is my second year in the journalism department. I am a cheerleader at SMHS.