Poetry Outloud Winner Selected
Poetry Out Loud—presented in partnership with the West Virginia Department of Arts, Culture and History and the West Virginia Commission on the Arts, the National Endowment for the Arts, and Poetry Foundation—is a national arts education program that encourages the study of great poetry by offering free educational materials and a dynamic recitation competition for high school students across the country. Since the program began in 2005, more than four million students across the country have participated in Poetry Out Loud. Students recite works selected from an anthology of more than 1,100 poems. Judges then evaluate student performances on criteria including voice and articulation, evidence of understanding, and accuracy.
Willow will advance to the West Virginia State Poetry Out Loud contest on March 11-12, 2022, and will be accompanied by her English teacher, Ms. Paige Cook. The West Virginia champion will receive $200 and will advance to the national finals next spring where $50,000 in awards and school/organizational stipends will be distributed. The representing school or organization of the state champion will receive $500 for the purchase of poetry materials. The first runner-up in each state will receive $100, with $200 for their school or organization. The Poetry Foundation provides and administers all aspects of the monetary prizes awarded and travel arrangements for the Poetry Out Loud National Finals.
Leave a Comment
About the Contributor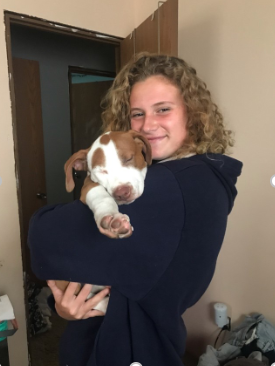 Sage Harper
My name is Sage Harper. I'm a junior at St. Marys High School. I play soccer and run track. I like food, my two best friends and my dogs.