Girls Capture Fourth at Regional Cross Country Championship
The Girls' Cross Country team had seven girls place in the top 15 in Class A at North Bend. The effort that Coach Steven Nutter's team had led them to the regional championship with a 26 point margin over Ritchie County. The lady devils got a four straight title to regionals. Both Ritchie and St. Marys qualified for the Class A State Championship meet.
The Lady Devils are ranked third in the state and ranked in the top three at the state meet for consecutive years in a row. The top teams will get the chance to run at one of the top qualifying meets at Cabell Midland High School. Sophomore Virginia Haddox was the top individual as she won the race by more than a minute over Chesnee Williams of Ritchie County. Haddox joined six of her teammates for the all regionals first team. Senior Erika Becker pushed through with an effort to make 14th place to be on the all regionals second team.
The boys team for the Blue Devils Adam Bennett covered the course to finish in 13th place. He earned the all regional seconds team along with Reece Westfall in 14th and Sam Tagliarini in 17th and Micah Evans in 20th place.
The Blue Devils' score spot was lastly taken by Braden Hashman in 30th place. The boys race concluded in the rain.
Leave a Comment
About the Contributor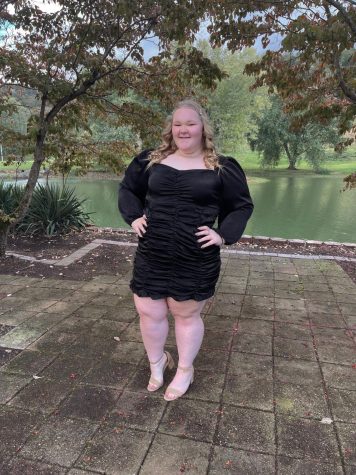 Erin Duelley
My name is Erin. I am a junior at St. Marys High School. This is my second year in the journalism department. I am a cheerleader at SMHS.