The Blue Devil Golfers Take Home The Tri Match Over the Rebels and Knights
The St.Marys Blue Devils golf team won a three-team home match this past monday at our own St.Marys golf course. Our golfers had a score of (148), Ritchie scored (164) in second, and Tyler Consolidated third place with (179) as their score. Brandon Lawhon and Preston Lawhon also including Ritchie, Logan Hilkey and Andrew Freeland were the only golfers to have a score under (40) nine-hole events. Brandon Lawhon shot a 1-under par round of (31) claiming the medalist honors. Preston Lawhon shot a 3-over par (35) claiming runner up medalist with Brandon. Hikey and Freeland both at 7-over par with a score of (39).
The other scoring parts were from Brayden Hall scoring (40) and Grant Barnhart with a score of (42). The other Blue Devil golfers Trent Renner with (43), Ethan Bennet with (44), and Brady Rinard with (50) points scored. Ritchie third and fourth scoring slots were including Ryan Weekly and Cole Darnold with (46), and (43) points.The other golfers Gavin Britton with a score of (48), Ada Chen with (53), Tony McBrayer with (57), Sophie Layman with (62), and Ian Martin with a score (64). Mason Nichols leading Tyler shot an 8-over par around (40). Chandler Ash had a score of (42), Landon Miller (45), and Luke Eaton with a score of (52). Tylers scoring players were Colby Nichols (55), Trenton Webster (57), Cooper Clayton (61), and Cole Moore (63).
Leave a Comment
About the Contributor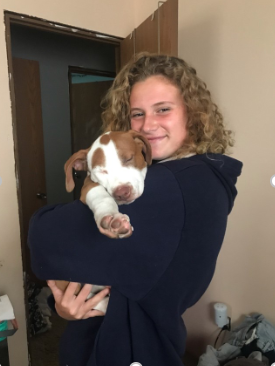 Sage Harper
My name is Sage Harper. I'm a junior at St. Marys High School. I play soccer and run track. I like food, my two best friends and my dogs.