West Virginia's Greatest Tourist Attractions
West Virginia is a small mountain state. Many think that there's not much to do in this state, but they're wrong. There are many historic sightings and attractions to do here in WV. West Virginia is filled with the most beautiful, mountainous scenery. There are many year-round activities that can be done and or explored. Active travelers will never run out of things to do and explore. There are many tourists that like to experience these outdoor activities and view the scenic landscapes.
There are many historic, elegant, and some unusual attractions that can be visited. This includes Harpers Ferry, the Greenbrier Resort and the Penitentiary. A list of the historic sights are Harpers Ferry, Blackwater Falls, Seneca Caverns and West Virginia State Capitol. There are many adventurous activities that can be done in WV which is Snowshoe, White Water Rafting and Bungee Jumping off of the New River Gorge Bridge.
In the state we are well known for the Trans-Allegheny Lunatic Asylum. The Asylum is a well-known landmark that was a treatment hospital for the mentally ill. There are many others that visit during the time of Halloween for the haunted house that's located right beside the Asylum and the haunted tour through the asylum. The greenbrier resort is well known to have famous individuals such as Tiger Woods, The Duke and Duchess of Windsor, Princess Grace of Monaco, and has hosted 26 presidents.
I do believe that West Virginia is worth coming to visit and explore all the landmarks. There are many things that you can go and explore.
Leave a Comment
About the Contributor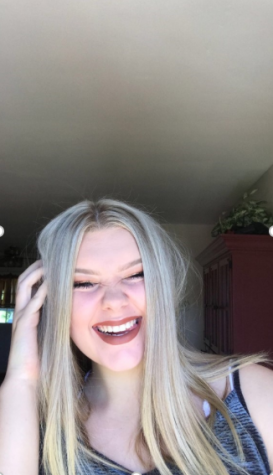 Mackenzie Smith
I'm Mackenzie Smith, I'm a junior. I am a two sport varsity athlete, I play basketball and volleyball. I love to sing and dance, I also enjoy sharing...