Titan Takedown
Two West Virginia high school girls basketball heavyweights slugged it out in a classic battle at St. Marys High School Saturday night. The fourth ranked (Class AA) Lady Devils wobbled the top ranked (Class A) Lady Titans in the first half, letting Gilmer County off the ropes early in the second half before finally delivering the knock-out blow from the free throw line in the fourth quarter. The 68-57 victory improved St. Marys record to 12-1. Gilmer County lost for the first time this season and fell 8-1. St. Marys built a 37-23 lead in the first half, but watched as Gilmer County amped up the pressure in the second half. The Titans took advantage of Lady Devil foul trouble to rally to tie the game at 49-49 with six minutes remaining.
St. Marys stopped the bleeding at that point. The Lady Devils defense made several key stops, which allowed Meeks' team to pull away from the charity stripes. Senior captains Kylie Wright and Lara Fetty and junior Josey Moore all converted critical free throws as St. Marys closed the game on a 19-8 run. The Lady Devils were in full attack mode in the second quarter particularly. The Lady Titans turned the ball over 17 times in the second half.
Leave a Comment
About the Contributor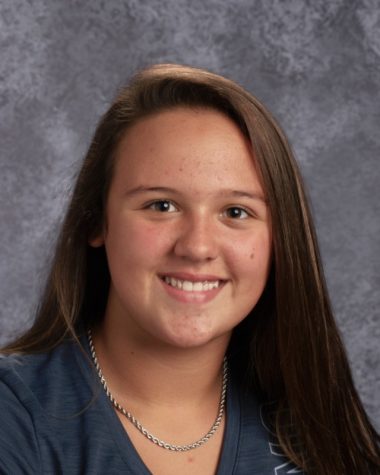 Olivia DeWeese, Reporter
Hi, my name is Olivia DeWeese, and I am a senior at SMHS. I have been in the newspaper class for two years now, and I love it. I am also a member of the...