Parkersburg Catholic Holds Off Lady Devils
A battle of the top five Class AA girls basketball teams in the state lived up to its hype Wednesday night. Fifth-ranked St. Marys had second-ranked Parkersburg Ctholic on the ropes after three quarters of play before the Crusaderettes experience took over and allowed the visitors to escape with a 49-37 victory. Parkersburg Catholic has now won 30 games in a row. The Crusaderettes 25-0 last season and were set to enter the state tournament as the number 2 seed before the event was cancelled by the COVID-19 pandemic. St. Marys enjoyed a lead late in the third quarter and the game was deadlocked entering the final stanza. Although not into moral victories head coach Howard Meeks was excited about the manner in which his team competed. It was as close as any team has played Parkersburg Catholic since it defeated Class AAAA Parkersburg South by 10 points in the second game of the 2019-2020 campaign.
St. Marys struggled in the first quarter, but showed plenty of resolve as it battled back from a 17-5 deficit with six minutes left in the first half. Kylie Wright splashed in consecutive three pointers from the right wing to get the Lady Devils rolling. Josey Moore lined up a three pointer a couple minutes later into the draw St. Marys within four points of the lead. The junior point guard then used a screen from Zoe Davis to get to the rim for a layup with a minute left in the half to cut the deficit to three points, at 24-21. The Lady Devils made it all the way back midway through the third quarter and a baseline drive jumper by Davis gave them their first lead of the night, at 28-26, with 3:10 left in the period. But, the Lady Devils couldn't quite hold it together and came to a final loss of 49-37.
Leave a Comment
About the Contributor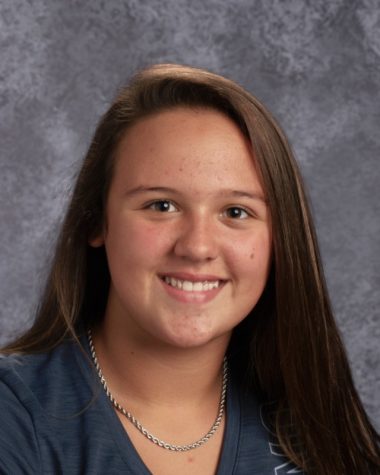 Olivia DeWeese, Reporter
Hi, my name is Olivia DeWeese, and I am a senior at SMHS. I have been in the newspaper class for two years now, and I love it. I am also a member of the...