Activities to do After Prom
Most people like to go do something after prom, because prom is always a night full of fun. People love getting out and hanging out with their friends, but then you might be the person that just wants to stay home after prom. There are many things you can go do after prom, and some of these things are:
Bowling: This is something you go do and have fun with your friends or just go with you on a date. It would be super fun to be able to get out and hang out with your friends. A lot of teens go bowling after prom.
Movies: This is something that would be great to do with friends or just your date. You can go to the theater or just stay home and watch the movie. If you just want to relax after prom then this would be a great thing to do afterward. You can actually go to a theater to watch the movie or you could just stay home and watch it, but that all depends on what your mood is after prom.
After Party: You can go to an after party to hang out with your friends and play fun games. It is something you can do to have fun with your friends after prom. Parties are not a good idea after prom if you just want to relax. They are good to go to if you want to be around a bunch of people after prom.
Many people like doing stuff after prom, but some also just like relaxing. These options give you a relaxing time and some give you more of something fun to do. It all just depends on how tired you are after prom. If you want something to do I would recommend doing one of these things.
Leave a Comment
About the Writer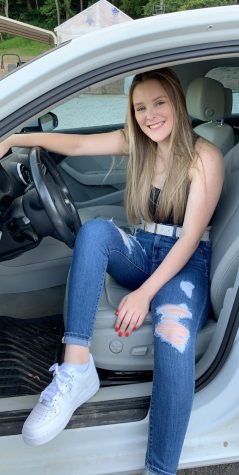 Madison Scott
My name is Madison Scott and I'm a junior. I am currently enrolled in Early College Classes. I also do 3 sports, which are cross country, basketball,...