Where to get your Prom Dress
Prom of 2021 is coming up sooner than you think, so if you have not gotten your dress yet now might be the time. The date of prom is May 22nd, and many of the SMHS students are excited for it. They are glad things are slowly going back to normal, so that we can even have a prom. The junior class is planning the prom like every year, and they are very excited to get started with it. There are many awesome places you can go to get a dress for the occasion.
Universal Bridal and Prom:
Universal is located in Coshocton, Ohio, and it has a very popular place for many to go this year. They have many beautiful dresses in all sizes to choose from. If you are looking for a friendly staff they have that too. This is a great place to go if you need a dress for prom.
Elizabeth Michaels:
This is a local dress shop, which is located in Vienna WV. I recommend going here if you do not want to travel a long way to get a dress. They have a lot of options to choose from, and this would be a great place to start while looking for dresses.
Henri's Cloud Nine:
This prom dress shop is located in Columbus, Ohio. They have a wide range of options to choose from, and many different sizes too. They have a very friendly staff, and I definitely recommend stopping in and looking at their options.
St. Marys High School Closet:
Some people do not want to spend tons of money on a dress, or they do not have time to look for one. Mr. Nutter has many prom dresses available that you can get. There is a wide range of dresses and sizes, so if you need a dress you can go to Mr. Nutter.
Leave a Comment
About the Writer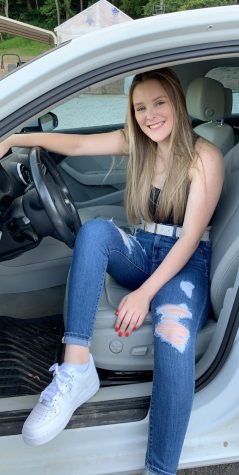 Madison Scott
My name is Madison Scott and I'm a junior. I am currently enrolled in Early College Classes. I also do 3 sports, which are cross country, basketball,...