The Blue Devils Take a Loss to the Yellow Jackets
There is no question Williamstown is one of the top Class AA teams in the state. When the Yellow Jackets play offense like they did Thursday night, they may be the best. Head Coach Scott Sauro's second ranked squad shared and protected the basketball from start to finish and coasted to a 71-46 victory over fifth-ranked and home standing St. Marys. Williamstown shot 56 percent from the floor, connecting on 26 of 46 field attempts and shot down eight three-pointers. The Yellow Jackets only turned the ball over eight times. For the Blue Devils, Grant Barnhart and Ben Long were the top two to get the Blue Devil's offense going. Those two had for all but nine of the team's points. Barnhart had the teams best at 21 points to go along with seven renounds. Long had 16 points, two steals and the blue devils lone assist.
Williamstown never trailed and opened up an 18-8 lead at the end of the first quarter. Williamstown also had the lead going into halftime with a 35-18 lead. St. Marys cut the game to 12 points in the first three minutes of the second half and slugged toe-for-toe with the Yellow Jackets until midway through the fourth quarter when a late run allowed Williamstown to pull away with a 25 point win. Logan Rice, Brandon Lawhon and Luke Webb all had three points to round out the Blue Devils' scoring.
Leave a Comment
About the Contributor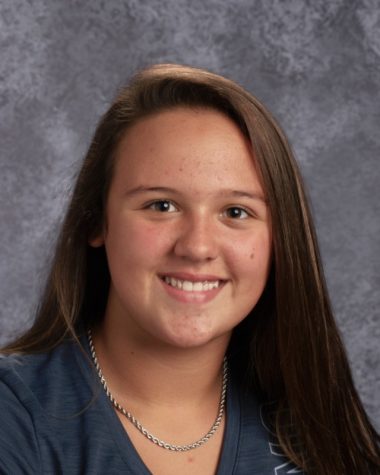 Olivia DeWeese, Reporter
Hi, my name is Olivia DeWeese, and I am a senior at SMHS. I have been in the newspaper class for two years now, and I love it. I am also a member of the...