Fall Fashion
As heading into fall where cold weather starts to appear, we tend to layer up and dress all cute and comfy. Usually there are certain types of clothing you were around this time. This includes articles such as flannels, sweaters, cardigans, leggings, boots and booties. Girls tend to learn more towards the sweaters, cardigans, flannels, leggings, and boots or booties. Guys usually wear an outfit such as a sweatshirt under a flannel with jeans and boots.
Fall is such a colorful season which comes from the leaves on the trees. Fall is also reminiscent of a calm season, this is with the reasonings of during this season you tend to just eat soups, go to pumpkin patches, spend time with family for gatherings, carve pumpkins, sit back and drink hot apple cider. Those tend to find these things enjoyable and relaxing, many find joy doing these things. Fall is truly cherished.
Girls enjoy the time of dressing up, they come up with cute outfits. The common colors that are usually placed into outfits are yellow, burnt orange, red, burgundy, dark green, brown, black, dark purple, and white. Most girls usually look up inspiration from Pinterest and celebrities. Pinterest has a lot of inspiration that are really cute and are used a good bit.
There are some articles of clothing that are used, but aren't as "popular" anymore. These items are boot stocks, scarves, hats, and jean jackets. These are all still seen, but aren't noticed as much. If recommending an outfit for a girl a stylish pairing would be black distressed jeans, with a sweatshirt and a flannel over top, with a pair of black Doc Martens, and a half up half down hairstyle.
A good pairing for a guy would be a pair of jeans, black hoodie, red and black flannel, and a pair of boots. It's not difficult to find a good outfit, but just know it's important to make it your own. Don't dress to impress someone else, but to impress yourself.
Leave a Comment
About the Contributor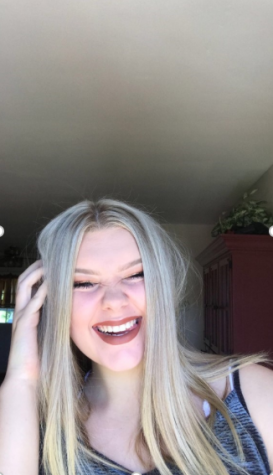 Mackenzie Smith
I'm Mackenzie Smith, I'm a junior. I am a two sport varsity athlete, I play basketball and volleyball. I love to sing and dance, I also enjoy sharing...