New Teachers
With the start of the 2020 school year came many changes. We saw the retirement of two English teachers. Their spots have been filled by two new teachers who have moved up from PCMS. When applying for this job they knew that they would have to face obstacles this year. This would be making their way through the virus and switching up the age group of students coming from the middle school and the high school.
There are only two new teachers that stepped up to be the English teachers for the 10th, 11th, and 12th grades. Ms. Cook was an applicant for Mrs. Tice's job, she ended up taking on the job just before the start of the school year.
Miss Null was an applicant for the job of Mrs. Mayfield. They knew that this would be more difficult, but they were ready to move on and face this new journey. They were asked a variety of different questions, so the students could possibly get to know them better.
What college did you attend?
Miss Null- Marietta College
Ms. Cook- Ohio Valley University undergrad
Salem University graduate
What do you like to do in your free time?
Miss Null- Coach volleyball, hang out with her friends, and watch Netflix.
Ms. Cook- Watch lots of movies, read, and play trivia games with her family.
Why did you choose to teach the subject you do right now?
Miss Null- In school, English was always my favorite. It came very easily to me.
Ms. Cook- I LOVE literature and writing! Plus, communication along with creativity are the most important life skills you can have!
Who influenced you to become a teacher?
Miss Null- All of my teachers at Little Hocking.
Ms. Cook- My dad was a teacher and a teacher. He always told me I could do anything that I wanted to as long as it was in the service of others. What a better way to serve others than to work with kids?!
What were you like as a student?
Miss Null- I worked hard and always completed my assignments on time. I never studied but always got good grades. I was always the teacher's pet.
Ms. Cook- I was a pretty good student and graduated with honors. I never realized/learned how to study until college. I had to actually work!
In your opinion, what's the best part of teaching?
Miss Null- Building relationships and helping to make a difference in kids lives.
Leave a Comment
About the Contributor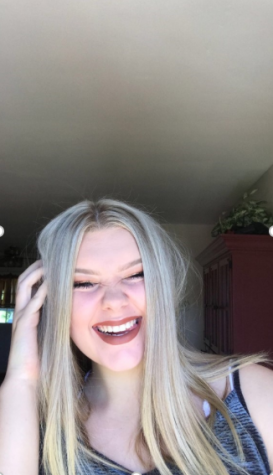 Mackenzie Smith
I'm Mackenzie Smith, I'm a junior. I am a two sport varsity athlete, I play basketball and volleyball. I love to sing and dance, I also enjoy sharing...