Math Field Day
On Tuesday, March 10, 13 students of St Marys High school went to OVU for the regional Math field day. The bus left at 8:15 am in the morning and after students gathered the other students from St Marys Elementary School and Belmont Schools the students from Pleasants County to OVU. The bus arrived around 9:15 am.
Since St Marys was the first school that arrived, students had to wait till about 10am to start the Competition. After a small introduction the students got divided by grades and put into different rooms. We had one hour for the first ten questions which were really hard unusual math problems. After that the students had a 15 minute break and went for another ten questions for an hour. The last part of the competition were two tie breaker questions for which the students also had 10 more minutes.
Once all students had finished their tests they got food at about 1pm in the OVU cafeteria. At the end of the day we had to wait for the results to be announced. Pleasants County schools had to leave earlier, since we had to use the bus. The students and their teachers arrived at the high school at about 3:15 pm. SMHS did not place in the top 10 in our grades.
Leave a Comment
About the Contributor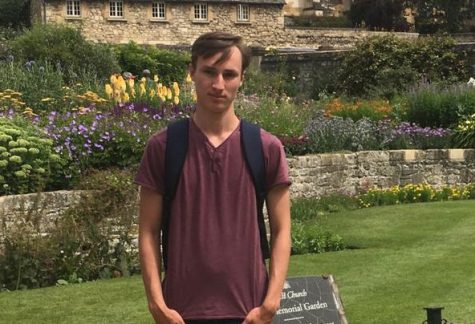 Max Kreiseler, Reporter
Hi, I am Max. I am 16 years old and I am a foreign exchange student from Germany this year. My hobbies are judo and photography. I like listening to music...