Starbucks Drinks
The popular coffee shop chain, Starbucks, is constantly coming out with new drinks flavor combinations. Starbucks has a variety of coffee, tea, caffeinated and fruit flavored beverages.
Pink Drink – A Pink Drink is a caffeinated beverage that is made with coconut milk and strawberry acai refresher. For a little extra taste and to look aesthetically pleasing, strawberry slices are added to the drink. A Pink Drink is great to drink when you are looking for caffeine but not in the mood for coffee. To add a little extra sweetness, ask for vanilla syrup. Ask for light ice too!
Vanilla Sweet Cream Cold Brew – A cold brew has a little stronger coffee taste than regular iced coffee, but is just as good. A splash of sweet cream is added to a cold brew to give it the perfect amount of vanilla flavored cream. Ask for light ice too!
Iced Caramel Macchiato – One shot of espresso, vanilla syrup, milk, and caramel drizzle make up an Iced Caramel Macchiato. The espresso shot adds caffeine and a strong coffee taste to the drink. However, the caramel and vanilla create a sweet balance. Ask for light ice too!
Skinny Vanilla Latte – A Skinny Vanilla Latte is a great drink to order if you are watching your sugar intake. Made with nonfat milk and sugar free vanilla syrup, this drink tastes just as good as a normal latte, but with less calories. Any type of latte can be made hot or iced.
Mocha Cookie Crumble Frappuccino – If you are a chocolate lover, the Mocha Cookie Crumble Frappuccino is the drink for you. This blended drink is made with ice, milk, coffee, mocha sauce, frappuccino chips, and topped with whipped cream and chocolate cookie topping.
Leave a Comment
About the Contributor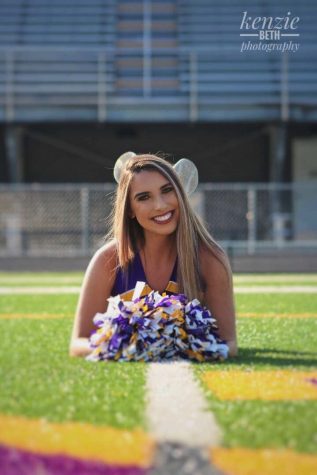 Shelby Anderson, Sports Editor
Hi! My name is Shelby Anderson and I am a 17-year-old senior at St. Marys High School. I am the captain of the cheer team and also compete on the competition...