Prom Dining Recommendations
When preparing for prom, you have to decide where to eat. Most people will choose to eat out instead of staying home to dine. When you go out to eat in a restaurant, you would probably want to go somewhere nice and clean and have a nice dinner before prom. Sometimes you might be running late and have to pick somewhere quick to eat at or maybe you're running low on money and need somewhere cheap to eat. This list of restaurants can help you decide where to eat.
1- Da Vinci's- Da Vinci's is a unique restaurant that is perfect for prom. You can call and make a reservation before prom. It's a casual, long-running Italian restaurant & lounge serving steak, pasta & pizza, there is also outdoor dining. Location:215 Highland Ave, Williamstown, WV 26187
2- Outback- When you want a hardy meal before prom this is a go to. Outback offers free bread before your meal. Boisterous Australian-themed chain serving steaks, seafood & other hearty steakhouse fare. Location: 105 Grand Central Ave, Parkersburg, WV 26105
3- Buffalo Wild Wings- Buffalo Wild Wings is an interesting and unique location for a pre-prom meal. If you and your date love sports, then what better way to dine than watching a game? This lively sports-bar chain dishes up wings & other American pub grub and has lots of large-screen TVs. Location: 100 Lakeview Center, Parkersburg, WV 26101
4- Spangna's- Just like Da Vinci's, Spagna's provides mostly Italian food with hot bread and side salads. Location: 301 Gilman Ave, Marietta, OH 45750
5-Austyn's- AUstyn's is a fine dining restaurant in Marietta. It's a warm, local restaurant serving American and global meat and seafood plates alongside a full bar. Location: 130 Front St, Marietta, OH 45750
6- Olive Garden- Olive garden is another great Italian restaurant. They offer pastas and salad. They also offer free breadsticks before your meal. Location: 109 Grand Central Ave, Parkersburg, WV 26101
Leave a Comment
About the Contributor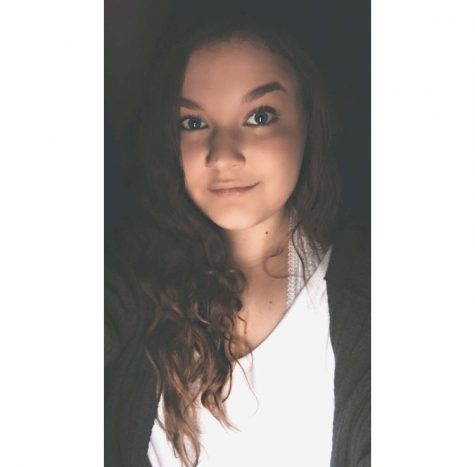 Briawna Riggs, Feature Editor
Hi, my name is Briawna Riggs and I am 17 years old. I have three brothers, Cody, Austin and Brantley. When I graduate, I want to go to WVU and be a surgical...