Prom Proposals
Girls are always excited to get asked to prom… but in a cute way, such as a sign, snacks, gifts, etc. If you don't know what to get your special someone for a prom proposal, you don't have to worry, here are a few ideas. Taking the time to surprise that special someone will make them feel good and it shows that you are dedicated. Here are some cute homemade ideas to give to your future prom date!
Ask her what her favorite restaurant is. Getting her favorite meal from the restaurant will brighten her day. Make a sign and bring her some food.
Get her favorite candy and come up with a catchy slogan or pun to make her laugh. You can make a sign or a candy bucket or basket.
If she is athletic: get her a gift related to her sport. For girls who run cross country or track, a new pair of new shoes, headbands, gatorade or sports clothing will work.
If she plays basketball: you could get her a new basketball and write "PROM?" on the ball.
If she plays tennis: use tennis balls to ask her, and get her some sports drinks for her matches.
If she is a cheerleader: new practice clothes or sports drinks would work!
If she plays softball: get her a new bat and write "PROM?" on the softball!
If she wears makeup: you could buy her a new pallet or brushes! Make the sign makeup related.
Girls will be grateful for whatever they recieve. If you don't really want to spend a ton of money, a poster board and a marker is a cheap and easy way to go. Search up some catchy slogans and puns and get creative with it. Always remember it's the thought that counts!
Coming up with the right "Promposal" can be tricky but if you know what she likes, making a sign will be a little easier. Check out Pinterest for some nifty and creative ideas if you get stuck.
Leave a Comment
About the Contributor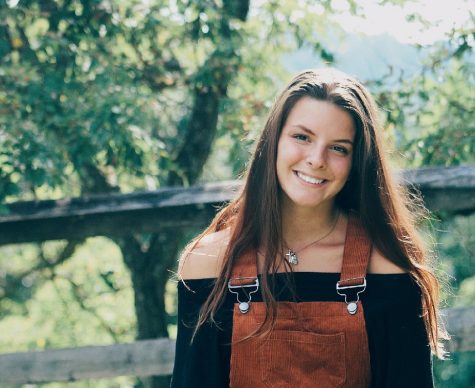 Kenzie Heflin, News Editor
Hi, my name is Mackenzie Heflin. I am 17 years old. I want to major in k-12 education and then get my business degree to start a photography business....