Girls Sectional Semi-Final
The Lady Devils played Tyler Consolidated last Wednesday at SMHS and took a step towards a trip to state. Since the Lady Devils improved in the season 14-8, they have advanced to take on the Lady Rebels from Ritchie County in the Class A, Region 1 championship game that will be held on Friday. The Lady Devils scored 14 points in the first quarter of the game while the Lady Knights had seven, but they had gotten their score up in the second quarter. The Lady Knights still fell behind in points, with the score during half-time being 31-19.
Everything for the Lady Knights was not looking good for them especially after intermission had ended, when the Lady Devils were outscoring the Lady Knights in the third quarter by 18 points. The score was 24-6 and in the last minutes of the game the score was 17-5. The Lady Devils throughout the game had shot 51 free throws, only making 29, but this was just one point from the Lady Knights' total points. Tyler called for 32 fouls, but only had three players actually foul out. St. Marys was led by Lara Fetty who had seventeen points, Kylie Wright with eleven points, and Alexis Hashman with ten points. While Tyler was led by Lauren Templeton who had seven and also Allie Miller who had six points.
Leave a Comment
About the Contributor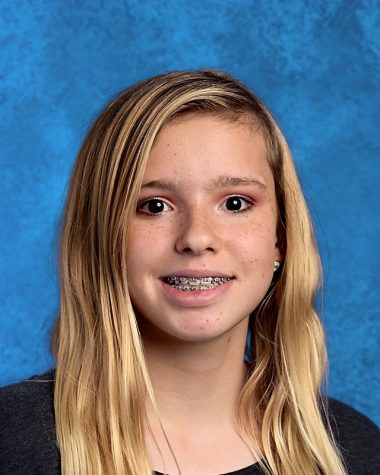 Kyra Parker, Reporter
Hello, my name is Kyra Parker. I have two sisters and a brother. Unfortunately, they're both annoying. I am 16 years old and I am a junior in high school....