Girls Win Sectional Championship
On Friday, Feb. 28, the Lady Devils were able to pull off a 56-31 win against Ritchie County and capture a Sectional Championship. The game started out intense on both sides of the court, resulting in a tied 12-12 game after the 1st quarter. The Lady Devils were able to open up to a six point lead early in the 2nd quarter, but the Ritchie Rebels answered very quickly and the half ended tied at 24. Early in the 3rd quarter, the Lady Devils started to find their groove and were able to increase their lead by 4 points. After that, the Lady Devils went on an 11-2 run early in the 4th and the Rebels could only answer back by scoring 6 points. Ultimately, the Lady Devils increased their lead to 15 points and were crowned Sectional Champions.
Juniors Kylie Wright and Lara Fetty led the team with points, Wright with 16 points and Fetty with 12 points and 10 rebounds. In addition, Sophomore Josey Moore was able to chip in 9 points, 4 steals, and 3 assists. We want to congratulate the Lady Devils on their Sectional and Regional Championships, as well as their winning season. We also want to wish the girls luck as they will be traveling to Charleston next Thursday to play in the State Tournament where they will take on the number one seed, St. Joseph High School.
Leave a Comment
About the Contributor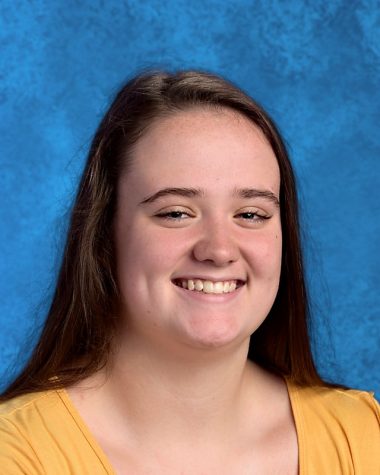 Gwen Fluharty, Entertainment Editor
Hi! My name is Gwen Fluharty, I am 18 years old. I play volleyball and basketball. I also enjoy making my friends laugh. I have three siblings, two brothers...