2020 Prom Information
Prom 2020 Information: Rustic Elegance
Prom Basics
As prom is right around the corner it is very important to know what's going on. The junior class is turning the SMHS cafeteria into a rustic dream. Prom will be held on Saturday, April 25 from 7 p.m. to 10 p.m. Doors will open at 6:30p.m.The theme is "Rustic Elegance". The building will be covered in lights and a wagon wheel chandelier. The colors will consist of midnight blue, silver, black and champagne.
-IMPORTANT INFO FOR PARENTS-
This year there will NOT be a red carpet walk in. Students will walk into the school through the double doors. If it rains on prom students will walk through the gym to the cafeteria.
Lifetouch Pictures / Photobooth
Lifetouch pictures will be available to all students in the SMHS auditorium. Picture packets will be passed out for those who would like to keep their pictures. A picture station will be set up outside the school for students to get free pictures taken with their friends and prom date. A free photo booth will also be provided inside the cafeteria for group and solo pictures.
Prom Promise
Prom Promise will be Friday, April 24 during the school day. During the assembly there will be activities for all students in grades 9-12.
Prom T-shirt Design
This year's t-shirt design was created by Emily Hadley.
Tickets
Tickets are $15 each and available anytime. Please see Mrs. Missy Taylor for a prom ticket. If you purchase your ticket/tickets before April 1 you will receive a free t-shirt (you will not receive a free t-shirt after April 1.) This year's prom souvenir is a detailed keychain with the theme and date pressed into the metal.
Food
The junior class is providing boneless wings, chocolate-covered strawberries, cookies and a variety of drinks.
Out of School Guest Form
Out of school guest forms have to be turned by April 22. All guests must be in 9th grade to the age of 20. No middle schoolers or 21-year-old or older guests will be allowed inside the school during prom.
Picture Destinations
If you are looking for a nice background for your prom pictures look at the list below and feel free to visit and snap a couple pics before the dance.
The Greenhouse – St. Marys
Parkersburg City Park – Parkersburg
Middle Island Bridge – St. Marys
Downtown – St. Marys
By the River – St. Marys
Fort Boreman – Parkersburg
Point Park – Parkersburg
Who's the DJ?
This year's DJ is DJ Mike, who will be returning for a third SMHS dance. DJ Mike and his crew take requests and are very good with the crowd. He will be bringing a cool burst to keep the dance floor nice and cool!
Prom King and Queen
Voting will take place during the walk-in. You will vote for one boy and one girl for the chance to win prom king and queen.
Leave a Comment
About the Contributor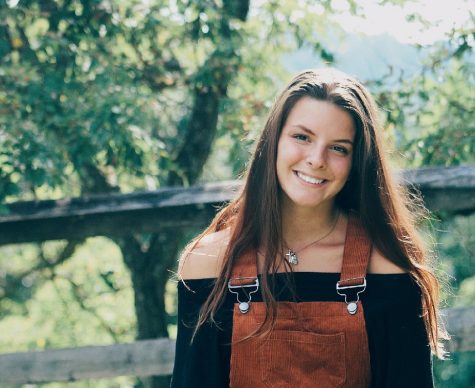 Kenzie Heflin, News Editor
Hi, my name is Mackenzie Heflin. I am 17 years old. I want to major in k-12 education and then get my business degree to start a photography business....