Ten Ways To Save Money For Prom
Prom is something that most girls look forward to their junior and senior years of high school. Unfortunately, prom can cost a fortune if you don't do it right. Dresses alone can cost you $100-$800, and you can more than likely only wear it once! Don't spend your life savings on a dance, here are some ways that you can still look great and feel great knowing that you spent less than the average person.
Buy Used Dresses: A used dress is not a bad dress. Most of the time the girl before you only wore it once but is selling it for a lot less. You could be buying an $800 dress for $100, you just have to search!
Buy Your Dress Early: If you buy your prom dress in December, for example, it will most likely be on sale than if you would buy it in March or April. Buying a prom dress during prom season will cost you more simply because the demand is higher, but this does not always apply to all dresses like designers.
Do Your Own Makeup: If you go somewhere to get your makeup done they're going to bill you a pretty penny. Practice on yourself at home a few months before to get your technique down, if you need the practice. Also, you know how you like your makeup done so just save yourself the trouble of paying $100 for makeup you don't even like.
Get A Friend To Do Your Alterations: If you buy a dress from a boutique they will charge at least $50 to $100 on alterations. Just have a family friend or someone like Judy Nutter to alter your dress, where it will be way cheaper or even free.
Buy Used Shoes: Used shoes are such a steal! Some shoes can cost you as much as $20-$150! Yes, $150. However, once someone wears a pair of shoes they lose a lot of value to stores, even if they look brand new! You can go to GoodWill, Plato's Closet or your local thrift store, just remember to clean them.
Shop Online: You just have to know where to look and some dresses are as cheap as $50 or less. Even with shoes, you just have to look. Online stores usually have more sales and deals than those in stores. It's not the cheapest option but if you\;re the type of person that wants new shoes and a dress, shop online!!
Do Not Get Acrylics: Unless you're someone who can handle having nails and you get them regularly, do not get acrylics! Acrylics can cost $30 to $60 or more, which is a lot if you only want them once. Go to your local drug store or dollar store and pick out a cute pair. If you like to do your nails yourself and your own designs, buy the clear and whatever polish. It's super easy and they're easy to pop off if you decide you don't want them anymore.
Eat In Your Town: Usually eating in town is cheaper and much better because you won't be late to prom, but also it saves the driver gas which means money.
Do Not Get A Spray Tan: A spray tan can cost you a lot. There are so many alternatives to a spray tan. There are tanning lotions that are like $8 to $10, which is much cheaper than a spray tan.
Buy Fake Flowers: Real flowers can be expensive and they die within a week of having them. Go for the fake ones, they cost less and they don't die!
Leave a Comment
About the Contributor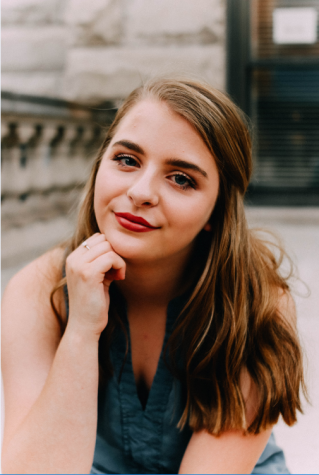 Jaden Hatcher, Opinion Editor
Hi, my name is Jaden Hatcher! I am 17 years-old, and I am a senior at St. Marys High School. I have seven dogs, one cat, and a lot of chickens! After high...