Boys place Fifth in LKC Playoff
On Thursday, Feb. 20, the boys basketball team won the fifth and sixth place LKC Playoff game against Clay County. The Devils were able to hold a lead throughout the entire game against the 15-5 Panthers. The Blue Devils were able to build up a double-digit lead in the third quarter. The Panthers quickly answered by going on a 22-13 run in the fourth quarter. Clay County wasn't able to catch up, and lost 69-63. Sophomore Grant Barnhart led the team with 21 points and 10 rebounds. Barnhart was able to record a double-double for the night. In addition, seniors Peyton Auxier, William Steele and Richard Dornon were all able to reach double digits in points, Auxier with 16, Steele with 15 and Dornon with 11. Carson Miller was able to chip in with 4 assists.
As well as placing 5th in the LKC Playoffs, Grant Barnhart, William Steele and Peyton Auxier were all able to represent SMHS at the LKC Night of Champions at the Waco Center at Glenville State College. Barnhart and Steele both competed in the Top Gun three-point shootout while Auxier was named LKC Scholar Athlete. We want to congratulate the boys on their 10th straight win and on a 17-5 regular season record, and wish them luck as they host the first round of sectional games at home against Ritchie County.
Leave a Comment
About the Contributor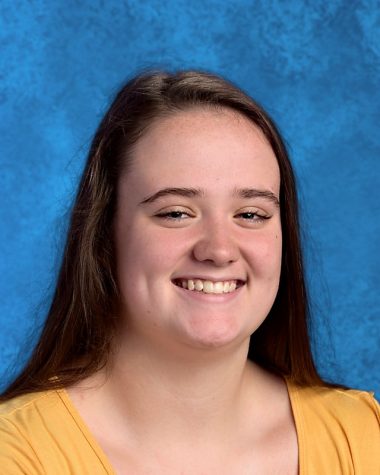 Gwen Fluharty, Entertainment Editor
Hi! My name is Gwen Fluharty, I am 18 years old. I play volleyball and basketball. I also enjoy making my friends laugh. I have three siblings, two brothers...