Teens for Jeans Campaign
SMHS Senior Adriana Matson participated in Teens for Jeans, where participants conduct a denim drive in their school to be eligible for a $2,500 scholarship. The campaign is through Aéropostale stores, and aims to help local youth suffering from homelessness to be able to have clothes.
If as an individual you collect the most jeans, you'll win a $1,000 scholarship, and if you participate as a school and collect the most jeans, your school will win a $10,000 grant. The school in second place will be awarded a $5,000 grant.
Adriana, through the help of SMHS, Belmont Elementary, Pleasants County Middle School and community members, she successfully collected over 160 pairs of jeans for the campaign. Since we do not have a local Aéropostale store, Adriana with the help of Aimee Chambers, dropped the jeans off at Goodwill to be distributed to people in need.
Leave a Comment
About the Contributor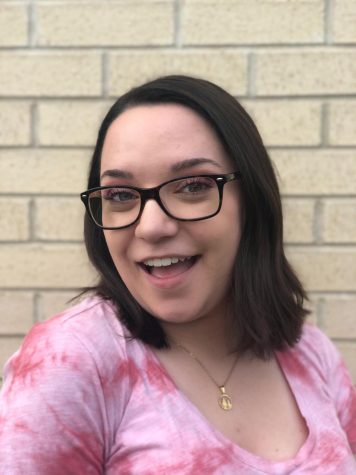 Jenna Barnhart, Editor
Hey, I'm Jenna Barnhart! I am a 17-year-old senior at St. Marys High School. I have an older brother and two dogs, named Nicki and Finn. My favorite...