Boys Win WVHIT Tournament
Over the weekend, our boys basketball team traveled to Robert C. Byrd High School, where they faced off against Ritchie County in the Division 1 WV H.I.T. Championship game. The devils had a slow start in the first quarter, but eventually found their groove, and held a lead for the rest of the game.
Seniors William Steele and Peyton Auxier were able to lead the team in scoring, Steel with a career-high of 27 and Auxier with 18 of our 77 points. Sophomore Grant Barnhart was able to chip in 14 points, 10 rebounds, and 6 assists. St. Marys went on a 24-8 run going into the half, and didn't stop there. The boys were also able to shoot extremely well from behind the arc, nailing 13 three pointers throughout the game. In the second half, the devils didn't let up, the lead improved to 30 points early-on in the third quarter after a made three by Peyton Auxier.
The Devils held their ground and were able to pull off a 77-44 win and were named West Virginia Hometown Invitational Division 1 Champions. As well as bringing home a championship, two of our own were named WVHIT Most Outstanding Players. They are seniors Peyton Auxier and William Steele. The Blue Devils were able to improve their record to 14-5 and are currently on a 9 game winning streak. The boys will now have an opportunity to win their tenth straight game at home on Thursday, Feb. 20, when they will face off against Clay County for an LKC placement game.
Leave a Comment
About the Contributor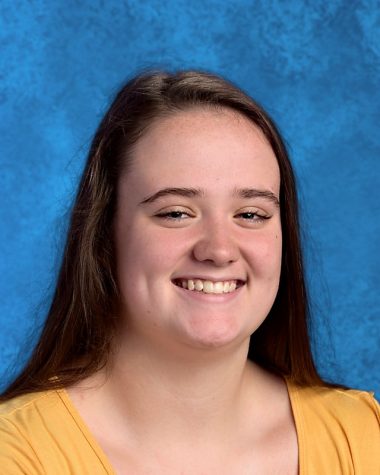 Gwen Fluharty, Entertainment Editor
Hi! My name is Gwen Fluharty, I am 18 years old. I play volleyball and basketball. I also enjoy making my friends laugh. I have three siblings, two brothers...