St. Marys Cracks Top 5 In LKC Wrestling Tourney
Junior Wiley Houser became a two-time conference champion and four other Blue Devils placed as St. Marys cracked the top five in the Little Kanawha Conference Wrestling Championship at Doddridge County High School in West Union Saturday. Houser was a man on a mission in the 145-pound weight class. He dismantled the rest of the wrestlers in the division, reeling off three straight wins and defeating Wahama's Trevor Hunt by a comfortable 7-2 margin in the championship finals. With the championship effort, Houser improved his season mark an impressive 32-6. Houser was not the only Blue Devil wrestler to enjoy success. He was joined in the championship finals by teammates Brennan Boron and Dylan Templeton.
Boron dropped a 10-3 decision to Braxton County's Justin Paleletti in the 160-pound finals while Templeton was pinned by Braxton County's Quin Meador in the 285-pound title bout. Paleletti and Meador were both number one seeds and improved their season records to 43-6 and 45-2. Boron, who battled injuries during the first half of the season, is now 14-4 on the year while Templeton now boosts a 16-9 record. Blue Devils Cody Houser and Haiden Davis both reached the consolation finals and closed the tournament with mixed results.
Cody Houser improved his season record to 23-7 by pinning Tyler Consolidated Rausin Wade for third place in the 220-pound weight class. Haiden Davis put up a strong fight in the 170-pound consolation match before dropping a 7-3 decision to Wirt County's Jackson Reeder. Davis is 18-13 on the season after the fourth-place showing.
The Blue Devils finished in 5th place on Saturday and will now be making an appearance at Fairmont Senior High School Friday and Saturday to compete in the Class AA-A, Region 1 Tournament.
Leave a Comment
About the Contributor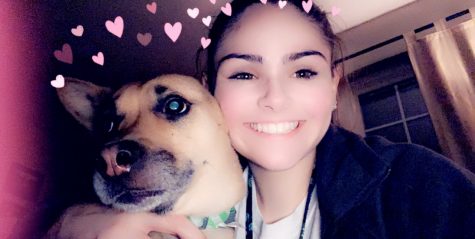 Sydni Hinton, Reporter
My name is Sydni Hinton. This year I am a junior at SMHS. I love all animals. I started working at a grocery store over the summer. During school I like...