Teacher Spotlight: Mr. Meeks
Mr. Meeks teaches Algebra I and College Transitional Math at St.Marys High School. This is his first year back at SMHS, as he worked here prior to this school year for five years. Mr. Meeks is always there to pick you up, whether it's on the court or in the classroom. We asked him a few questions so we could grasp who he really is.
Where have you worked prior to SMHS?
"I was in the U.S Army Reserves, worked at Tyler Consolidated, was a supervisor in a chemical plant, a chemical operator, worked as an air separation operator and taught at the prison."
Why did you come back to SMHS?
"I felt like God called me. I flipped open the bible and the quote I landed on was 'Don't muzzle the oxen." I got down on my knees and cried. I knew I had to come back."
What is your favorite thing about teaching high school students?
"I love to make them laugh when they are having a bad day."
Why did you choose to teach?
"It chose me. I started teaching kids in fourth grade, and I've loved it ever since. It took me until I was 40 years old to stop worrying about money, and finally listen to God."
Were there any other professions you would've liked to work in?
"The only other thing I would have liked to have been was a lawyer. I enjoy debating."
Why do you continue to coach basketball?
"The Lord told me I'd know my replacement. I haven't met them yet."
Is it true you won't stop coaching basketball until you win a state championship?
"I'll stop coaching when the Lord tells me to. I coach hard to get the girls their state championship, but I've never needed one. I think girls need more opportunities, and sometimes I coach them like boys."
Leave a Comment
About the Contributor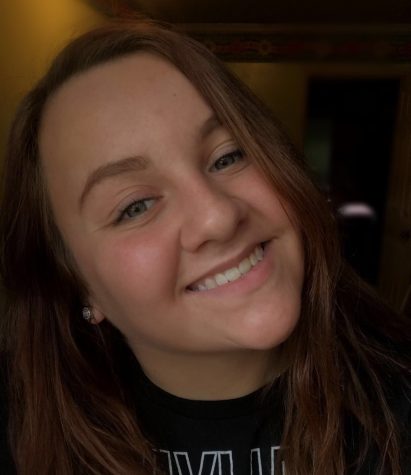 Teddi Northrop, Reporter
Hi! My name is Teddi Northrop. I play volleyball; I'm a hitter. I enjoy spending time and laughing with my friends. I have nine siblings. I have lived...