Student Hangouts
Have you and your friends ever found yourselves bored and looking for something to do? Places to hangout in St. Marys are slim but it's the little places you never think of. Here are five places to hangout that are within walking or short driving distance around town.
McDonalds – McDonalds is located in town and has free wifi. With it recently being renovated, McDonalds is a safe and clean environment where you and your friends can have a bite to eat and catch up.
Pleasants County Public Library – The library is open to everybody. Meet with your friends to do homework in a quiet place with an abundance of resources available. The library has wifi, books available to read and check out and computers.
Pleasants County Park – The park is a fun way to bring out your inner kid. The best time to visit the park is in the fall, winter or spring, so the weather is ideal. The park also has picnic tables and pavilions so you and your friends can hangout. Being located in the middle of town makes the park a safe place to go. A basketball court and baseball field is also a short distance away from the park.
The Teen Center – The Teen Center is located within the Boys and Girls Club in the basement of The Jim Spence Center. The Teen Center is open to all teenagers and has computers for students, a TV, ping pong tables, foosball tables and always holds fun events. The teen Center is a free hangout spot until May.
Sporting Events – Attending sporting events is a great way to support your school teams while hanging out with friends. Grab a bite to eat from the concession stand, find a seat in the stands and enjoy a night with your friends. The admission for most sporting events is $5 per person.
Leave a Comment
About the Contributor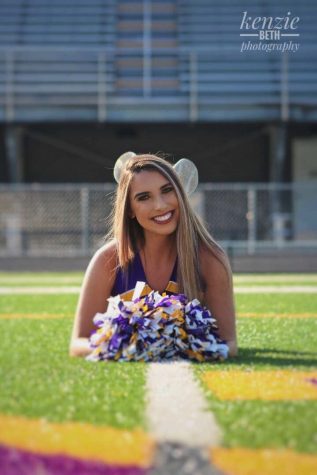 Shelby Anderson, Sports Editor
Hi! My name is Shelby Anderson and I am a 17-year-old senior at St. Marys High School. I am the captain of the cheer team and also compete on the competition...