Senior Spotlight: Kylie Myers
The Senior Spotlight reflects on a senior who is involved with the school and it's programs, a good standing student, and who is a role model for others. Someone who exhibits all of these aspects is Kylie Myers.
Kylie is a 17 year old senior at St.Marys High School. Kylie has been part of many different groups and organizations including\; Early College, Cross Country, Track and Mu Alpha Theta. Two fun facts about Kylie are that she is running in college, and that her favorite food is spaghetti. In her free time Kylie enjoys spending time with her boyfriend and friends. We asked Kylie a few questions to try and really grasp who she is.
How were you able to accomplish the things you have?
"I couldn't have done any of it without the support of my family and friends."
How does it feel to have accomplished so much?
"Success always feels great."
What motivates you?
"The fear of disappointing my Dad."
What advice would you give to under-classmen who one day wants to be where you are now?
"Start trying harder, sooner."
What is the most important life lesson you've learned in high school?
"Not all of your 'friends' are your friends."
What are your plans after high school?
"I plan to attend WV Wesleyan for nursing, as well as run cross country and track for the school."
Why?
"I love running, it's always a passion I've had, and I want to be a nurse because I love to help people."
View Comments(1)
About the Contributor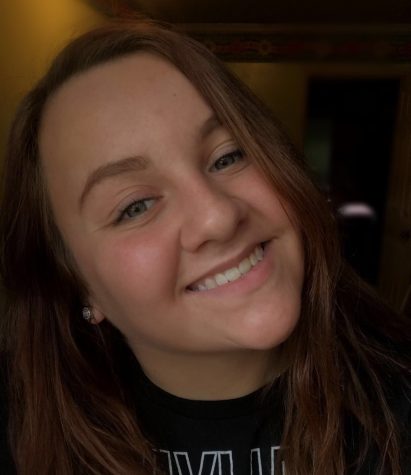 Teddi Northrop, Reporter
Hi! My name is Teddi Northrop. I play volleyball; I'm a hitter. I enjoy spending time and laughing with my friends. I have nine siblings. I have lived...