Gifts to Give Your Loved One for Valentines Day
Valentine's Day is coming up soon. It's always hard to find that perfect gift for your significant other. There are the cliches for gifts but also some unique ones. Here a variety of ten different things to get someone you love for Valentines Day.
Chocolates- Everyone loves candy, and almost everyone loves chocolate. Get your boyfriend or girlfriend something sweet on this sweet day.
Flowers- This one is more the ladies. Girls love flowers! Get them a bouquet of their favorite flowers or even better a teddy bear made out of roses! It's simple and easy!
Stuffed animals- Get the people you love their favorite stuffed animal. It will always make them think of you and they can cuddle it when they miss you!
A homemade gift- Make your loved one a gift they'll never forget. Put own spin on things by making them yourself, like a picture book, wooden picture frame or anything else you can think of!
Picture canvas- Picture canvases are a great gift! There's no frame that could possibly break and it's very simple. It also can go anywhere and is really easy to hang!
Take them on a date- Surprise your boyfriend or girlfriend with a date! Surprises like these are always fun. You can go out to eat at their favorite restaurant or go to a movie! Whatever you think they'd enjoy the most while also adding the element of surprise will make it that more memorable.
Letters- Give your loved one letters written by you! They'll love your personal touch to something so simple and it's always nice to reassure someone just how you feel.
A personalized piece of jewelry- Give your boyfriend or girlfriend a bracelet, necklace, ring or any other piece of jewelry that will remind them of you. Such as\; putting you initial on it, or a locket with your picture in it.
Socks with your face on them- This one is more for the guys. Give your boyfriend a pair of socks with your face on them! It's almost like a gag gift but also something that they can really use and It's funny!
A coupon book- Okay, some of you may be confused by a coupon book but let me explain. Make a coupon book for your loved one with free dates, or a free back rub, or a free gift and more. Make some of the coupons things they love to do but can't do as often as they'd like. It's easy and it will keep you both spontaneous.
Leave a Comment
About the Contributor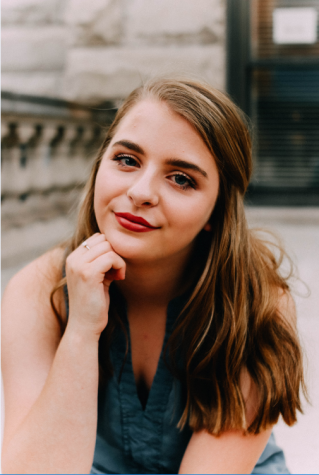 Jaden Hatcher, Opinion Editor
Hi, my name is Jaden Hatcher! I am 17 years-old, and I am a senior at St. Marys High School. I have seven dogs, one cat, and a lot of chickens! After high...