How To Spice Up Your Outfits This Winter
The cold weather always calls for sweatpants and hoodies. This winter is the year to spice up your outfits whether it's to school or on the weekends. Here's sevens ways to be original and stand out in a crowd!
Add a cardigan! A simple cardigan of any color can coordinate with a black, grey or white tank top. Converse, boots, or vans and jeans or leggings and pair well with a cardigan.
Dress it up with a scarf! Adding a scarf to a simple outfit can add a cute accent. Make sure the scarf matches your coordinating shirt.
Tie or tuck in your shirt! Simply tying your shirt to the side or tucking it in can make a simple outfit much cuter.
Wear a hat! Weather a ball cap, beanie or toboggan goes best with your outfit, wear it! A hat can spice up your winter outfit and help keep your warm.
Add a belt! A simple brown or black belt matches with nearly everything and makes every outfit cuter by adding style.
Cuff your jeans! Roll up the cuffs of your jeans to spice up an outfit. Cuffing your jeans can draw attention to your shoes and also help if your jeans are too long.
Wear jewelry! Earrings, bracelets and rings are simple and easy ways to make an outfit much cuter. Silver and gold jewelry match nearly everything.
Leave a Comment
About the Contributor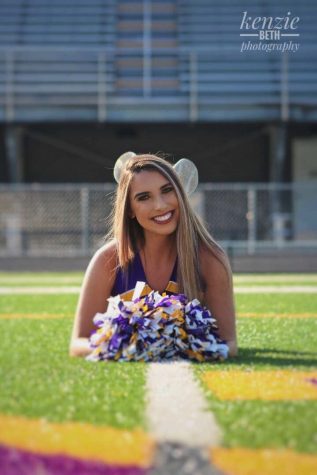 Shelby Anderson, Sports Editor
Hi! My name is Shelby Anderson and I am a 17-year-old senior at St. Marys High School. I am the captain of the cheer team and also compete on the competition...